Turnkey Website Development and Design Solutions
Turnkey Website Services For B2B, Industrial, And Technical Manufacturers And Distributors
It's no secret that a strong web presence is essential to launching an idea, expanding brand awareness and growing your business. But how do you create a successful website that is true to your brand while avoiding the pitfalls of inexperienced web designers and developers?

Ecreative's turnkey website process offers a unique and collaborative approach to web design, where we take all the difficult and time-consuming tasks off your plate while creating an effective website that is customizable to your business. While our team knows how to design turnkey websites, nobody knows your business and customers better than you do. We utilize your knowledge and expertise to learn about your market, business offerings, and target audience so we can create the best website for your needs.

Our turnkey solutions include design, development, data population, and copywriting for B2C and industrial B2B websites. Request a project quote to get started!
Turnkey B2B Website Solutions
Get turnkey services for any of the website platforms we offer. While the exact details of the turnkey web design process vary by client, we make sure we cover all the details thoroughly during the initial conversation with your Project Manager.

CMS WEBSITES

Industrial service providers and custom/contract manufacturers will benefit from this accessible and user-friendly website format. Turnkey

CMS websites

are intended for selling services or capabilities rather than products. There's no need for data population services in a turnkey CMS website, as there is not typically product data to populate.

We start by developing a thorough and easy-to-navigate website structure with your help. Then we pair you with a copywriter to schedule and create content for as many pages as needed, whether it's 10 or 50+.

RFQ WEBSITES

Our turnkey

RFQ industrial websites

give you the look of an

e-commerce

site but provide you full control over who can and cannot buy your products by asking them to submit a request for quote first. We handle the data population just like we do for e-commerce sites and have you partner with a copywriter to get the information needed for your product and service pages.

ECOMMERCE WEBSITES

Any business that sells products online needs an

e-commerce website

. Send us your product specifications in the electronic format you prefer, and we'll take care of populating the data into a spreadsheet for your new site.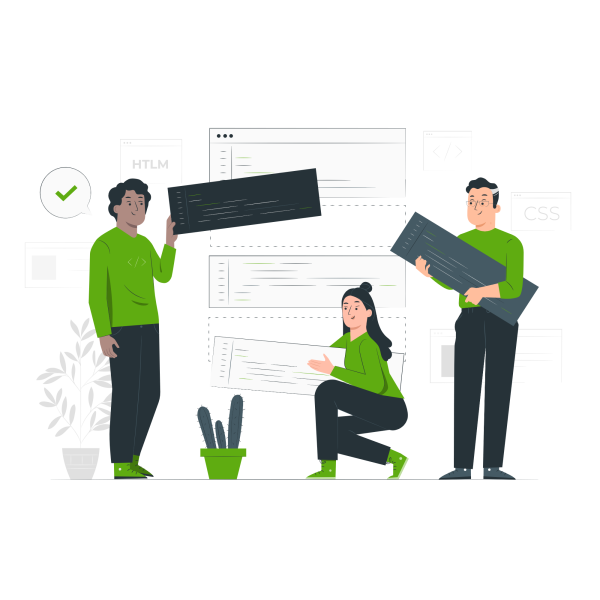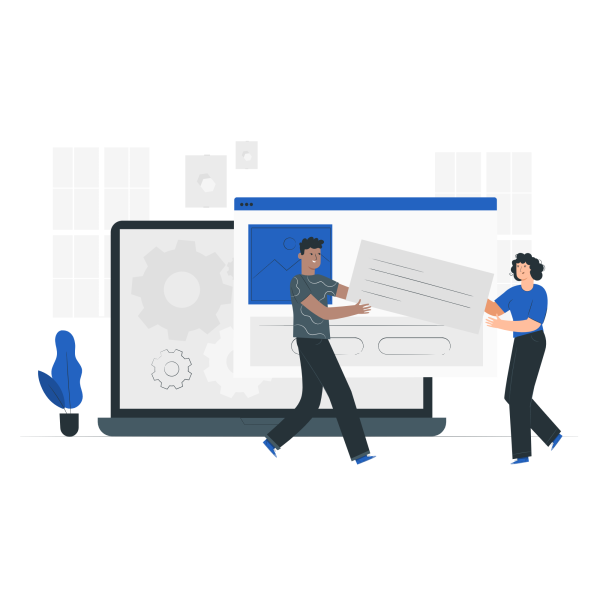 The Turnkey Website Process
The turnkey website process looks slightly different for each client, but generally consists of having an assigned website design project manager and copywriter coordinate directly with you to ensure our best practices align with your vision.

Our team will also collect product data, images, PDFs and other information to bring your website to life. This process offers a quick and effective solution to establishing a successful online presence, and support is available after launch to make sure your business keeps growing.

After gathering all the necessary information, our team gets to work on the design, development, data population, and content creation for your new, fully optimized turnkey website!
There are several unique benefits of choosing the turnkey website process over sourcing freelancers or even choosing the DIY route.
The Advantages of Turnkey Websites

Our cost-effective, 1-stop shop process eliminates the need for sourcing multiple freelancers or contacts for the same website. Choosing a proven process ensures that no time is wasted making mistakes during the DIY process. You'll benefit from working with an entire team of experts who keep in regular contact with one another to get your website live and optimized quickly. Our extensive knowledge of SEO and design best practices allow us to launch high-performing,
user-friendly websites
. We are ready to answer all your questions and provide ongoing support through launch.
Turnkey Website Benefits & Features

Turnkey websites are cost-effective, scalable solutions ideal for projects requiring quick turnaround times. Additional benefits of the turnkey process include but are not limited to:
Custom, Branded Websites
Faster Website Launches
SEO Optimized Content
Mobile Friendly Designs
User-Friendly Word Press
Why Work With Ecreative on your Industrial Website?
When you partner with Ecreative, you're getting much more than an improved web presence. We have a full-service agency of over 40 experts dedicated to serving the industrial B2B market. Our impressive offering of unique Web Solutions is designed specifically for industrial B2B. We understand the value that part configurators, faceted search, and well-organized technical libraries bring to you and your customers. Everything from our customizable website modules to our data-driven reporting was developed with our clients in mind.

Your assigned team will be available for support through the entire process so you can be comfortable knowing that your website will exceed your expectations. We know your time is limited and valuable, and we do our best to keep communications as short and efficient as possible while getting the information we need.
Let us Build Your Turnkey Website
Website redesign projects don't have to be overwhelming. Our turnkey solutions include design, development, data population, and copywriting
for B2C and industrial B2B websites. Connect with us to learn if an Ecreative website is the solution for you!
Connect With Us