Industrial Web Development Agency in Minneapolis
Ecreative is a Minneapolis-based agency providing web development services for Industrial B2B businesses. We understand the unique needs of industrial B2B business websites and specialize in providing customized solutions for that market.
Connect with our team, or view our portfolio of selected clients, to learn more about our Minneapolis B2B web development solutions.
B2B Web Development and Digital Marketing Agency in Minneapolis
Every Minneapolis business has different needs, which is why we provide a variety of solutions for industrial B2B websites. Our start-to-finish website design services help you stay competitive in the rapidly growing industrial market by creating an online presence that performs well and caters to the needs of engineers, OEMs, and distributors.
The Build Strategy for Your Minneapolis Industrial Business Website
Our Project Managers, Design Team, and Developers take a strategic approach to finding the best solutions for your Minneapolis business. We look beyond the aesthetics of your site and dive into the navigation, site structure, and functionality to see what's working—and what isn't. As experts in digital marketing, we understand that this step is essential in improving not only usability, but organic search and SEO.

After conducting a meticulous site review, we develop a strategic plan that considers the design, features and functions needed to ensure your new website is packaged in an eye-catching design and user-friendly format that performs well in search engines.

We don't stop there. Ecreative offers unique solutions including Part Configurators, CAD Models, Manufacturer Pages, Modified Quote Process, and other customized modules designed to meet the needs of Minneapolis industrial B2B businesses.
Website Design and Build Proven Processes
After signing off on your proposal, we place you in the care of one of our skilled and highly organized Project Managers. They support you through every step of the design and build process and do their best to make sure the project gets completed on time and within budget. During the pre-production phase, we collect all the assets needed to build and design your ecommerce, RFQ cart, or CMS website. These assets can include current website copy, new copy from our b2b copywriting team, images, product data spreadsheets, and any other supporting documents. Our team works with your existing systems, including ERPs, to place the data in the format required for your new website.

Ecreative has been building industrial websites for over 20 years. We've built over 3800 websites for contract manufacturers, distributors, OEMs, fastener companies and other industrial B2B companies. Visit our portfolio to see some great examples of industrial websites from Ecreative.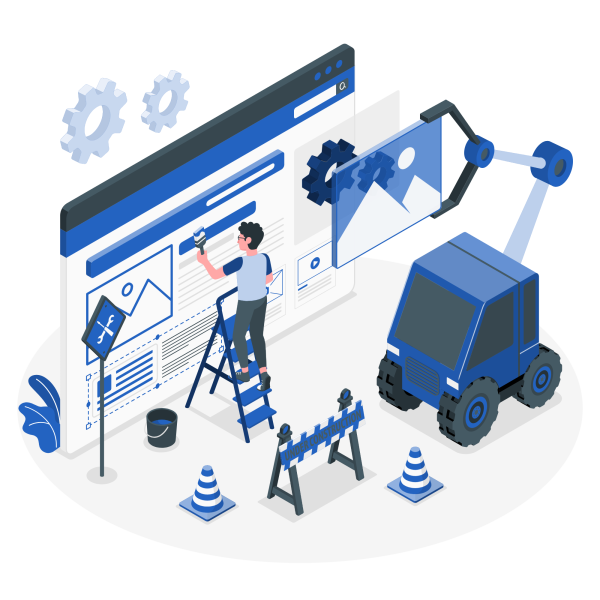 Website Design that includes Branding and Functionality
Once we collect all the assets, it's time to move into the design stage, where our Graphic Designer creates a mockup website design for your review. We want your industrial B2B website not only to look great and be true to your brand but provide the functionality you and your site visitors need. Our team also wants you to love your new site. That's why we take every measure to ensure you are comfortable with the design before moving into the build stage.
Building an Industrial Business Website that meets Your Needs
During the build/site development stage, our Developers use their coding skills to build your new site from the ground up. Another option is to tweak your existing design to refresh the layout, add base or custom features, and ensure your website is responsive and mobile-friendly for today's on-the-go users.
We Specialize in Building Industrial B2B Websites
Because uur specialty is industrial B2B websites, we understand that your needs are different than those of other businesses. To meet these needs, we offer over 75 industrial web solutions to enhance your website and complement your digital marketing strategy. Whether it's a
photo gallery or data library,
product comparison features
, or
ERP integration
, we can deliver. Before moving into the post-production and go-live stage, we have you review a test version of the site and make any necessary tweaks to the design, content, and functionality.
Testing Functionality, Redirecting from your old site, and Google Analytics Set up are All included with your new B2B Website
Now that we're in the home stretch, it's time to make sure all those new and fantastic functions are operating as they should. The Project Managers test your site in a live environment to check for bugs and verify everything is in working order. At the same time, the Digital Marketing Team handles all redirects from your old site to the new site, and checks analytics to make sure your goals are tracking. Once everything is in order, it's time to go live.
Going Live with Your New B2B Website!
It's time to show off your new website to all your customers and begin reaping the benefits of a refreshed design and improved functionality. Your Project Manager remains available for the first month after production ends to handle minor tweaks and train your staff on how to use the new site admin. They are also here to help you with any questions that arise in the future.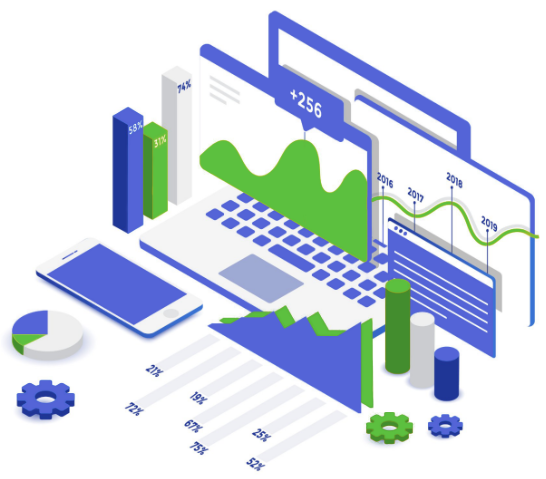 Ensuring Success after the Website Launch
Now that your site is live, it's in the capable hands of our
digital marketing team
. This team takes marketing seriously and runs through an extensive checklist to review and verify that everything is working well on the back end of the site. Enroll in an
SEO program
and you'll enjoy even greater success while getting the bonus of additional analytics and reporting to track site performance, keyword ranking, and conversions.
Get a Website that Performs as well as your Top Salesperson!
Let us help you make that happen. Connect with us here in Minneapolis to get started on your B2B web development project.
Connect with Us!